One way we keep our pavers looking fresh is with a factory-sealed finish called Classic Coat. This coating protects both the surface texture and color of our pavers, ensuring the driveway, patio, or walkway you've worked so hard will continue to look brand-new well into the future. Now that's value.
In our commitment to quality that lasts, we choose not to cut corners at any stage in the manufacturing process. That's true for our catalog of pavers as well as the technologies we use to deliver on quality. With Classic Coat, we apply the seal at the early stages of production, before the paver even leaves the factory.
This all but eliminates the risk of bad weather, rain, and low temperatures compromising a coating's integrity at the job site. It also produces a stronger seal that's more resistant to food and drink stains, as well as an easier cleaning process for homeowners when the inevitable spill does occur.
Classic Coat is a no-brainer for creating magnificent, eye-catching portfolios. With hardscapes that still look fresh year after year, builders can return to their old job sites to photograph their creations as they're meant to be seen—fully furnished and landscaped with thriving plant life and pristine pavers that haven't aged a day.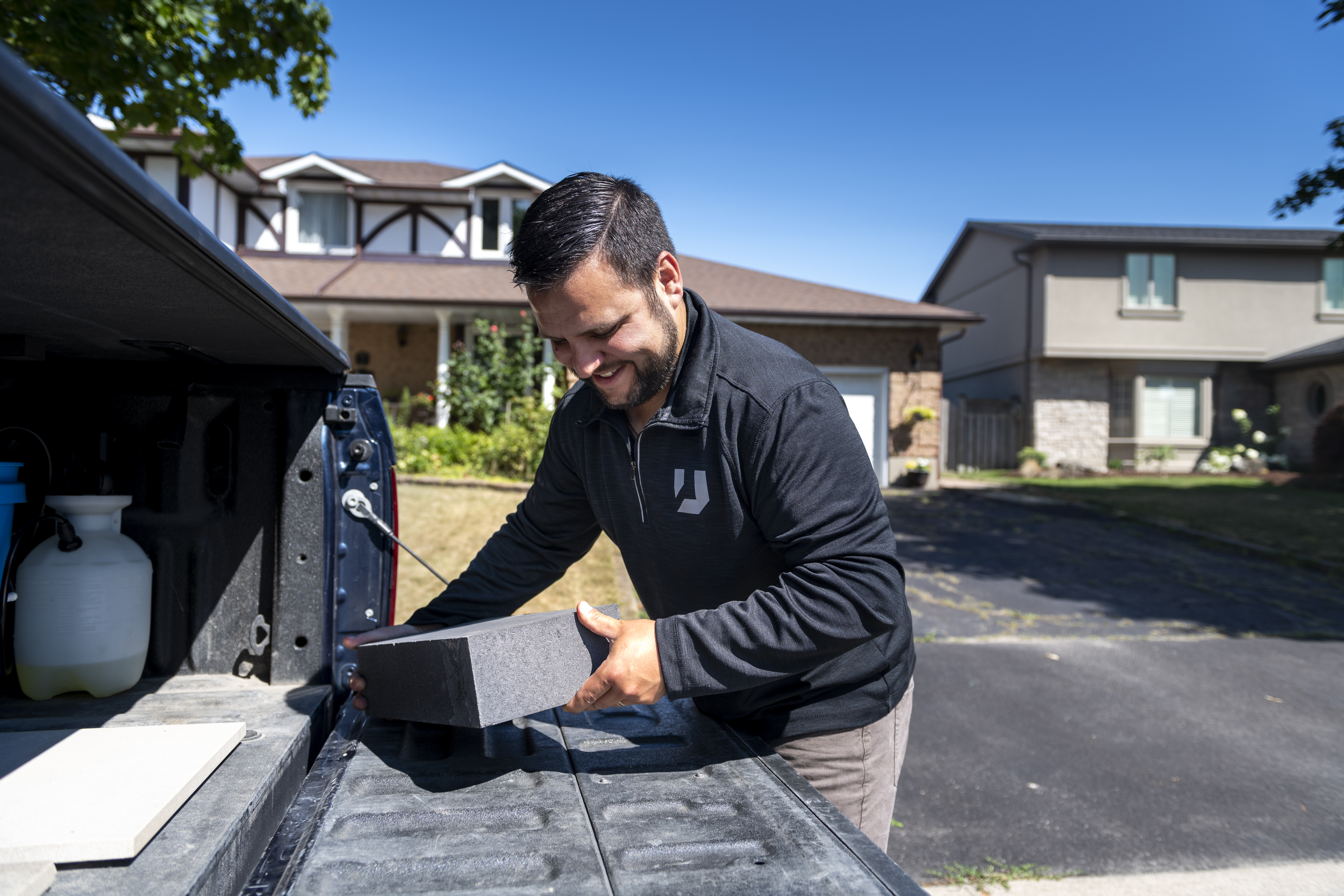 At Unilock, we're always looking for ways to refine our products and technologies. To do otherwise would be to break our promise of value for both homeowners and builders. But what exactly is that value?
For homeowners, value resides in the splendor of outdoor spaces that make home a place to cherish. For contractors, value resides in the tools, materials, and skills required to construct those spaces. And for us, value resides in the promise of strong, elegant products that last. We believe continuous improvement is the beating heart of that promise, and our Classic Coat is just one example.