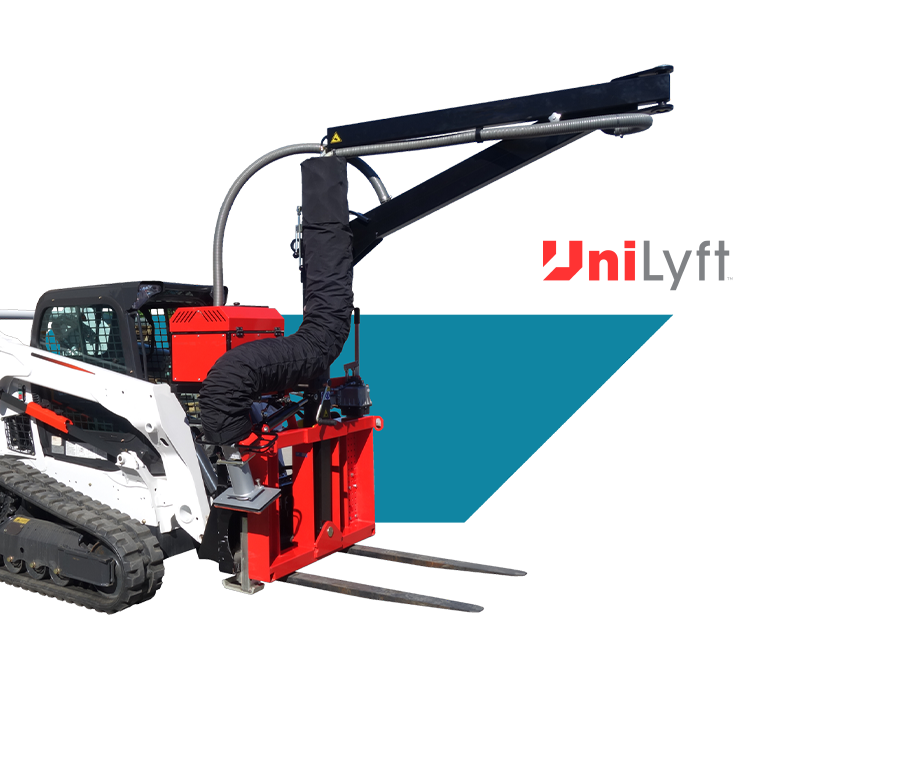 Reduce labor costs
While a hand install team may understandably show signs of fatigue after hundreds of square feet, a UniLyft installer will not be physically taxed in such a way. This minimizes the number of crew members you need on each job site while ensuring the ones who work will get their needed recovery breaks throughout the day.
Install Paver Units Faster and More Accurately
With the UniLyft, a contractor can significantly reduce the amount of hours required to construct paver surfaces. Our machine enables one person to lay pavers up to 700 square feet per hour—this is about three times more efficient than a small team placing pavers by hand.
Reduce Shoulder, Hand and Knee Pain, and Injury
When hand placing, your team must carry each paver over to the laying edge. The main crew members who will then be putting the pavers in place are either on their knees or frequently bending over. In contrast, the installer using UniLyft is able to lift and place the pavers from a more comfortable standing position, therefore reducing the chance of injury.
Improve Your Bottom Line
By reducing install times and limiting the number of on-site team members needed, the UniLyft has been proven to increase the productivity of our contractors. By investing in this easy-to-use equipment, you will be able to accommodate more projects in a season, which will in turn lead to more profits for your business.
Retain Good Employees and Attract New Ones
Although there are employees out there who love the daily grind of physical labor, sustaining that over the long term is difficult. This, coupled with the fact that fewer and fewer young people are entering the hardscaping field, it is important that business owners look at ways to attract the interested people that are out there. One way to do this is through mechanization, in turn making the job easier to do and UniLyft is a game-changer which does exactly that.
Unilyft Models
Specifications
Track Chassis
HINOWA HP1100 or HP1150
Engine
Honda GX390 Gasoline
Max Lift Capacity
140kg (310 lbs)
Gross Weight
From 700kg (1540 lbs)
Max Speed
3.5kph (2.2mph)
Dimensions
L = 2600mm (102.4″)
W = 1000mm (39.4″)
H (max) = 2640mm (104″)
H (min) = 2100mm (83″) (Folded crane arm)
Specifications
Track Chassis
HINOWA TP2000
Engine
Honda 440 Gasoline
Max Lift Capacity
140kg (310 lbs)
Max Load – Forklift
1600kg (3527 lbs)
Gross Weight
1150kg (2535 lbs)
Max Speed
2.2kph (1.5mph)
Dimensions
L = 2250mm (88.6″)
W = 1840mm (72.4″)
H (max) = 2640mm (104″)
H (min) = 2130mm (84″) (Folded crane arm)
Specifications
Track Chassis
Skid Steer Not Included
Forks are included
Engine
Honda GX390 Gasoline or PTO
Max Lift Capacity
140kg (310 lbs)
Gross Weight
380kg (660lbs)-430kg (948lbs)
Dimensions
L = 3365mm (133″)
W = 1210mm (28″)
H (max) = 2640mm (104″)
H (max) = 2640mm (117″)
H (min) = 2100mm (83″) (Folded)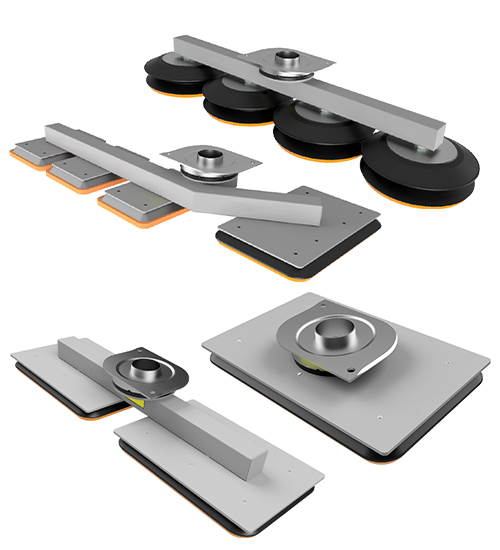 Specifications
Suction Heads
Small or Large
Smooth or Rough
Textured Design
Exposed Aggregate
Patterned
Natural Stone
Process
Demo Process
Interested but not ready to commit? We understand, that's why we offer a demo service. Take the UniLyft for a test run on your next jobsite. We're confident you'll love it.
Contact us for a demo
HERE'S WHAT
CONTRACTORS ARE
SAYING
"All our guys thought UniLyft worked extremely well and was very easy to use"
Dave Berken from Springview Landscape Service talks about his crew's experience with UniLyft, including a short learning curve, faster installations and fewer backaches.
Dave Berken
Springview Landscape Service
Downloadable
Material
For more information on this industry game-changer, click below.
Connect with a
Local Territory Manager
Our Unilock Territory Managers are very knowledgeable and only a phone call away.
Contact your Territory Manager
for more information.
1-800-UNILOCK
View Territory Managers